After a few days of very cool temperatures the thermometer has crept up again. This afternoon it read 22°C. Common Mallow is flowering again, actually quite a lot of plants are in flower again. Today I even saw lavender.
I dried some mallow in the summer. It's good for thickening stews and soups. It also makes a soothing tea, especially for a sore throat. I was pleased to pick some more fresh leaves today so that I could try a recipe that I saw on an Italian cooking blog a while ago, La Casa di Artù. Artù has produced an amazing number of posts and recipes in a relatively short time. The blog also has a page of wild food recipes. The Mallow recipe which caught my attention is called
Risotto Cremoso alla Malva e Traminer
(Creamy Risotto with Mallow and Traminer).
Malva sylvestris
grows on waste and rough ground, by roads, railways and country lanes throughout lowland England and Wales. It's very common in most of Europe and the Mediterranean and
it has been introduced to and has become naturalised in eastern Australia, in the United States, Canada and Mexico probably escaped from cultivation.
It's a member of the malvaceae family which includes Hollyhocks, Hibiscus and Okra. Here in Italy there aren't any poisonous lookalikes. The only leaves which I have seen in the wild,which are similar are hollyhock.They become much larger very quickly. It has a thick round stem. The leaves are lobed (here 5 or 7 lobes) tooth-edged with a pinkish/purple centre. If you rub a leaf between your fingers it feels slimy. The whole plant is edible,
including the pink/purple flowers.
When collecting mallow leaves, check for parasites and fungal infections such as "rust". A few holes don't matter, but avoid leaves like this;
Avoid mallow growing in areas near pollution or with high nitrate concentrations in soil (ie near roads and fertilized fields etc).
Further reading
wikipedia
pfaf.org
Mallow Risotto
- Adapted Recipe (serves 4)
1/2 a red onion
handful of dried mallow
150-200g fresh mallow
350g rice (organic risotto if possible)
1 stock cube (veg or chicken)
1 large glass dry white wine ( Artù used "traminer aromatico")
Extra Virgin Olive Oil
Crumble the dried mallow.
Wash,dry and chop the fresh mallow finely.
Boil a pan of water and add the stock cube, keep it hot.
Pour a little oil into a frying pan and cook the onion gently for a few minutes until transparent.
Add the rice and coat with oil.
Add the wine and allow to evaporate, stirring the rice frequently.
Add the mallow.
Add a ladle of stock. When it has absorbed add another. Keep adding stock until the rice is cooked. Don't let it become too soft, it should be "al dente". The mallow and liquid will form a creamy sauce. Don't allow it to become too dry. Artù added a square of cheese at the final stage, I didn't as I don't like it.
Sprinkle with a few mallow flowers if possible.
Serve with grated parmesan and a glass of white wine.
I haven't stated cooking times or liquid quantities as it depends on the type of rice that is used.
Artù didn't state quantities of leaves. I used a large handful of dried and two of fresh.
Experiment. Everyone has different tastes.

This recipe was a success. It had a very delicate, but pleas

ing

taste and was quite filling . It was very easy to make and I will make it again. Infact, my son said;


"Dovresti farlo più spesso" (You should make it more often).




I didn't risk putting any flowers on his plate however.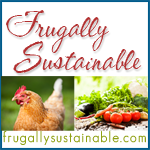 shared @