It's time to make Sloe Gin, just in time for Christmas presents. It's actually a bit late here as some of the berries are beginning to shrivel. It would also also be preferable to infuse it for longer. In the UK it is considered better to wait for the first frost before picking, but it happens too late here in Italy. It can be too late in the UK too, as in some areas the sloes get picked early, Sloe Gin is pretty popular.
Sloes grow on the blackthorn bush in Europe, western Asia, northwest Africa, New Zealand and some parts of North America. The name blackthorn comes from the dark wood and its long thorns. It's often used in hedges in the UK as the thorns deter cattle/sheep. The fruits are like tiny purple plums, with the same type of opaque bloom. They are very tart and astringent. The dried leaves can be used as a substitute for tea leaves.
becareful of the long thorns
Sloe berries beginning to shrivel
This is my Great Aunt's recipe. She made it every year and always gave it to my brother at Christmas. He was a very grateful recipient.
Sloe Gin (North UK)
500g sloes
225g sugar
3 blanched almonds
1 litre gin
Wash and dry the sloes.
If the sloes haven't been frozen, freeze them for 12 hours or prick them with a sterilised needle a few times.
Place berries in a sealable jar with the other ingredients. Shake once a week. Leave in a dark place for 3-6 months.
Filter and bottle. Use the sloes in a tart.
Experiment with cocktails.(See links below)
In Italy a similar liqueur is made in Piacenza. It's called Bargnolino. One of the commercially available brands is infused for five months and aged for a year. This is a general version of the recipe. It seems too strong for me, I'd add some water aswell or use gin/vodka instead of 90° alcohol. Italians would only drink a tiny, thimble glass at the end of a meal;
Bargnolino
1 litre alcohol 90°
1 kg sloes
500g sugar
250 cc red wine( 2 glasses )
optional-cinammon stick/cloves/vanilla pod/orange rind
Heat the wine and sugar together unti the sugar melts. Allow this syrup to cool.
When it's cool add to washed and dried sloes in a sealable jar.
Leave in a dark place for 2 months. Agitate every day.
Filter and wait at least another month before drinking.
In the Basque Region ( Navarre) of Spain they make a liqueur named Patxaran or Pacharàn with an aniseed base.This is a recipe that I'd like to try. It's a great way of using any bottles of pernod or ouzo that you have at the back of a cupboard;
Pacharàn
1 litre aniseed flavored alcohol (e.g. raki, pernod,ouzo)
250 g sloe berries
2 tbsp sugar
stick of cinnamon
6 coffee beans
a few chamomile flowers
dry orange peel
Infuse the sloe berries in the alcohol in a sealable jar. When it becomes a deep red add the sugar, coffee beans, camomile flowers, cinnamon and orange peel. Leave in a dark place for for at least 30 days. Agitate every now and then. Filter and bottle
Links to sloe gin cocktail and food recipes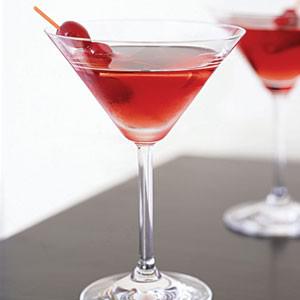 @ en.paperblog.com
@ gourmet.com

shared at
frugal-days-sustainable-ways
wildcrafting-wednesday mindbodyandsoleonline
tinytiptuesday@naturesnutureblog